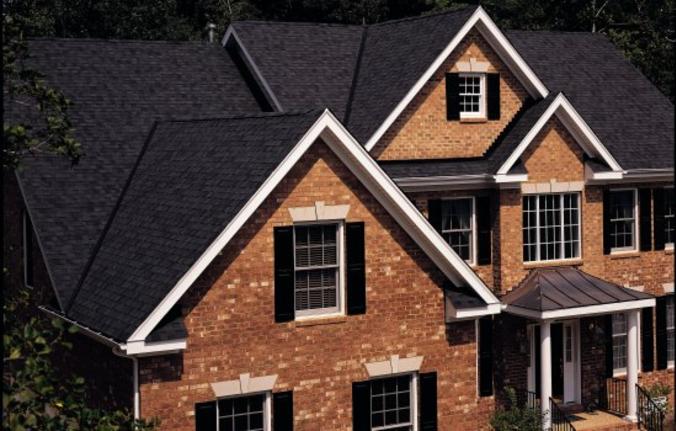 SO MUCH DEPENDS ON YOUR ROOF.
What's your roof protecting? Your family.  
Your possessions. The integrity of your house. All under one roof. All protected by the same investment.  When you choose Landmark® Series Shingles, you make the decision that assures the beauty, durability and security of your home for generations.  Landmark Series takes roofing to a higher level. It's engineered to outperform ordinary roofing in every category, keeping you comfortable, your home protected, and your peace-of-mind intact for years to come with a transferable warranty that's a leader in the industry.
Landmark® takes roofing to a higher level
Durable, beautiful color-blended line of shingles. The widest array of colors to suit any trim, stucco or siding color.
Manufactured with self-sealing adhesive strips and a wide nailing zone, larger than competitors for ease of installation so your roofing job is complete in no time.
To find out more about CertainTeed and their products visit their website
• Lifetime limited transferable warranty
against manufacturing defects on residential applications
• 10-year StreakFighter® algae-resistance warranty
• 10-year SureStart™ protection
• 15-year 110 mph wind-resistance warranty
• Wind warranty upgrade to 130 mph available. CertainTeed starter and CertainTeed hip and ridge required
Landmark® ​​Color Palette​