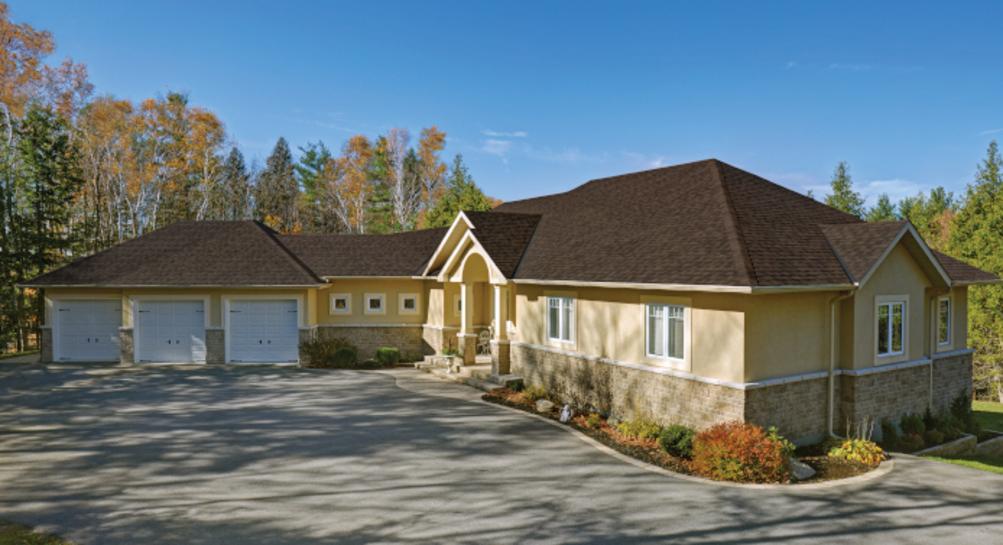 Do you appreciate beautiful options? Then look no further than the Cambridge Collection, IKO's most popular shingle among contractors and discerning homeowners alike. Cambridge shingles add architectural interest that boosts your home's curb appeal.With their dimensional profile and deep shadow bands which mimic the look of wood shake construction, they can create a high-end designer look
for your home, all at an affordable cost. 
Choose from a huge array of colors to coordinate perfectly with your home's style; whether rustic or urban, traditional
or modern. Even if you live in a maritime climate or area of high humidity, you can enjoy having a gorgeously colored roof free from streaks and discoloration. Cambridge premium architectural laminated shingles come in IKO's special Advantage size. They're bigger and heavier than most competitors' products of comparable quality. Constructed with one of the heaviest mats in the industry
for their class, Cambridge is engineered to withstand the elements for years, making them among the most durable shingles you can buy.
To find out more about IKO and their products visit their website
When you choose Cambridge®, your new roof will keep on looking as great as it performs.
• Built-in algae-resistant granules
• 15-Year IKO Iron Clad Protection
• Limited Lifetime Warranty
• Includes up to 110 mph (177 km/h)   Limited Wind Warranty
• Optional Limited High Wind Warranty Upgrade   of 130 mph (210 km/h) available