At D.T Roofing Ltd. the safety of our employees as well as our customers has always been of the utmost importance.  We truly believe that by taking the necessary precautions we can provide the safest work environment possible for our staff and the general public.  Our Cor-Certification helps us implement and maintain a quality safety program that upholds these beliefs.  Everyone who is employed by D.T Roofing Ltd. participates in our mandatory safety program. By ensuring that all of our staff is properly trained in all aspects of safe work, we can feel confident about using proper safe work procedures in our daily activities, making our customers feel more secure in their choice of Roofing Professional!
CSAM & Safe Work Manitoba:
The Construction Safety Association of Manitoba (CSAM) is an official partner of SAFE Work Manitoba and its SAFE Work Certified program.  SAFE Work Certified is offered through industry-based safety programs to help reduce workplace injuries and promote a safety culture in Manitoba.  It has been statistically proven that an effective safety and health management system will reduce incidents and injuries along with associated human and financial costs.
The program is also is endorsed by:

Manitoba Labour
Workplace Safety and Health (WSH)
Workers Compensation Board of Manitoba (WCB)
SAFE Work Manitoba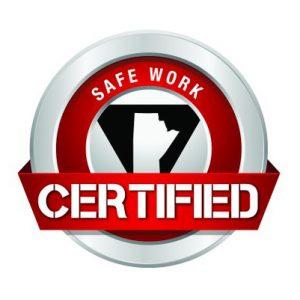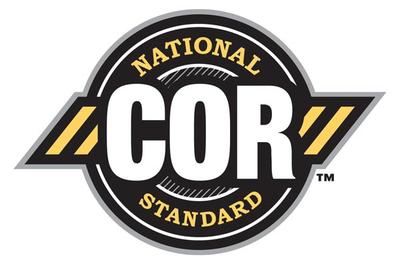 What is COR Certification:
The Certificate of Recognition (COR™) Program is the ultimate accreditation to verify companies that have implemented a comprehensive health and safety program. This program provides industry employers with an effective safety and health management system to reduce incidents and injuries.
COR™ is nationally trademarked and endorsed by participating members of the Canadian Federation of Construction Safety Associations (CFCSA) – making CSAM an authority with jurisdiction to grant COR™ in the province of Manitoba.  To achieve national safety program accreditation, CSAM practices the utmost diligence to ensure COR™ standards are upheld. 
To learn more about Safe Work Manitoba and what it means to be Safe Work Certified you can visit them
Or for more information on CSAM and what it means to be COR Certified please visit the Construction Safety Association of Manitoba